This is an archived article and the information in the article may be outdated. Please look at the time stamp on the story to see when it was last updated.
If the engine won't start, don't blow your own gasket — try these easy steps first
Nothing is more frustrating than deciding to finally go mow the lawn, only to discover your lawn mower won't start. Before you make an appointment for potentially expensive repairs, try diagnosing the problem yourself. It's possible there's a simple fix to a mower that doesn't want to start. With the right tools and some elbow grease, you'll be able to get your yard back into shape in no time.
IN THIS ARTICLE:
Troubleshooting your lawn mower
If you're having trouble starting your mower, check the safety bar for any damaged or disconnected cables, which can keep mower engines from starting. Next, make sure the spark plug cable hasn't been disconnected, then remove and clean the spark plug as needed. In a battery-powered lawn mower, check the battery for moisture or corrosion and ensure charging connections are secure and properly aligned.
Check and clean or replace the mower's carburetor air filter. While the filter is removed, check the carburetor itself for corrosion and clean or replace it if needed.
Debris buildup in the mower deck is a common cause of starting trouble, especially if the starter rope feels stuck. Ensure the mower is off, then tip it over to carefully clear out any built-up grass clippings or debris blocking the blade. Check the cooling vents for clogs as well.
Finally, check your mower's fuel tank. It could simply be empty, but even if it's full, the mower could still fail to start because the gas is too old or contaminated. Gas that's more than a month old will probably need to be siphoned out and replaced. Adding a fuel stabilizer will help gas last longer and prevent buildup.
How to winterize your lawn mower
One of the best ways to ensure your lawn mower stays in good working order is to protect it while it's sitting unused during the winter. Not only will winterizing help make sure you can start your lawn mower when warm weather returns, but it'll also protect the machine from corrosion, mice and more.
Fully clean your mower's undercarriage to prevent rust buildup due to leftover grass clippings. Once it's clean and dry, follow your owner's manual instructions on draining the lawn mower's fuel tank and changing the oil. Before you put the mower into storage, cover its air intakes and exhaust to deter mice or other pests from nesting inside. Cover the lawn mower and store it in a dry place to protect it from rust.
Best tools for fixing a lawn mower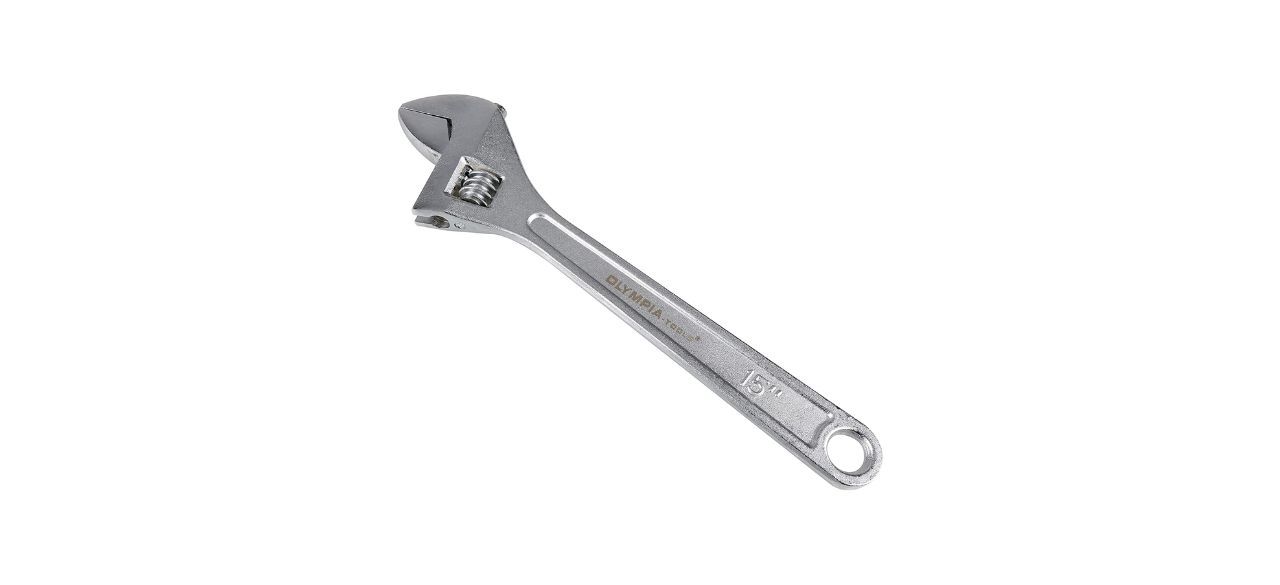 Olympia Tools Adjustable Wrench
This sturdy 15-inch wrench is a must-have for home repairs, engine work and DIY. It's chrome-plated to resist corrosion and its jaws can open 1.75 inches. Other sizes are also available.
Sold by Amazon and Home Depot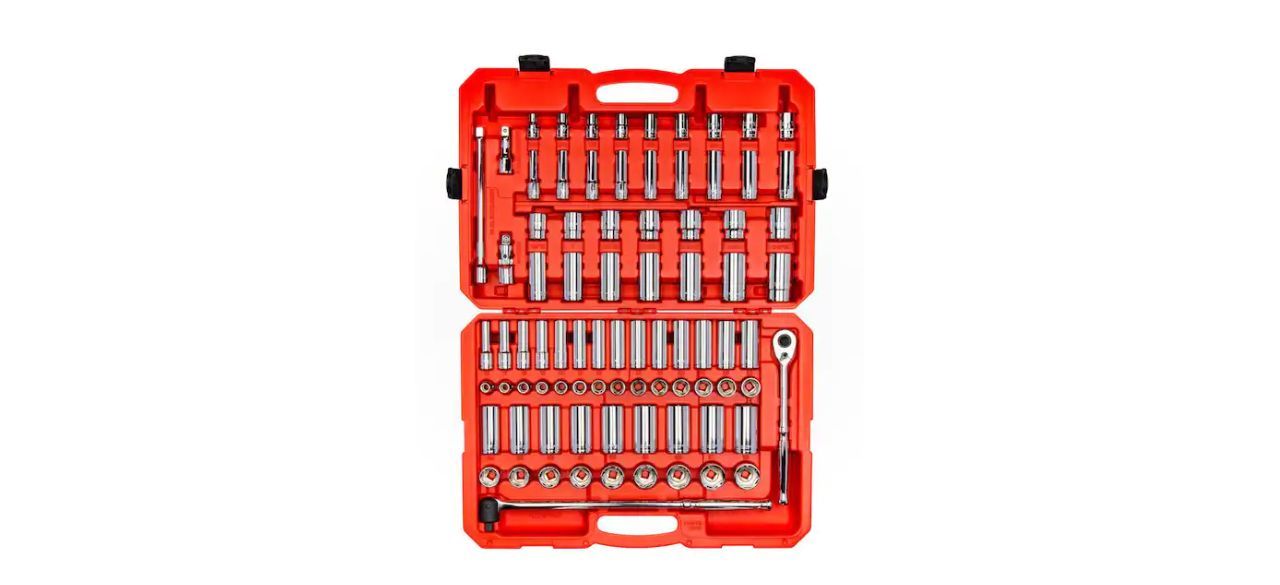 Tekton 1/2-inch Drive ixS-Point Socket and Ratchet Set
You'll always have the piece you need with this set, which comes with every size of socket from 3/8-inch to 1 5/16-inch and 10 millimeters to 32mm. It also includes a 10-inch universal joint and extension.
Sold by Home Depot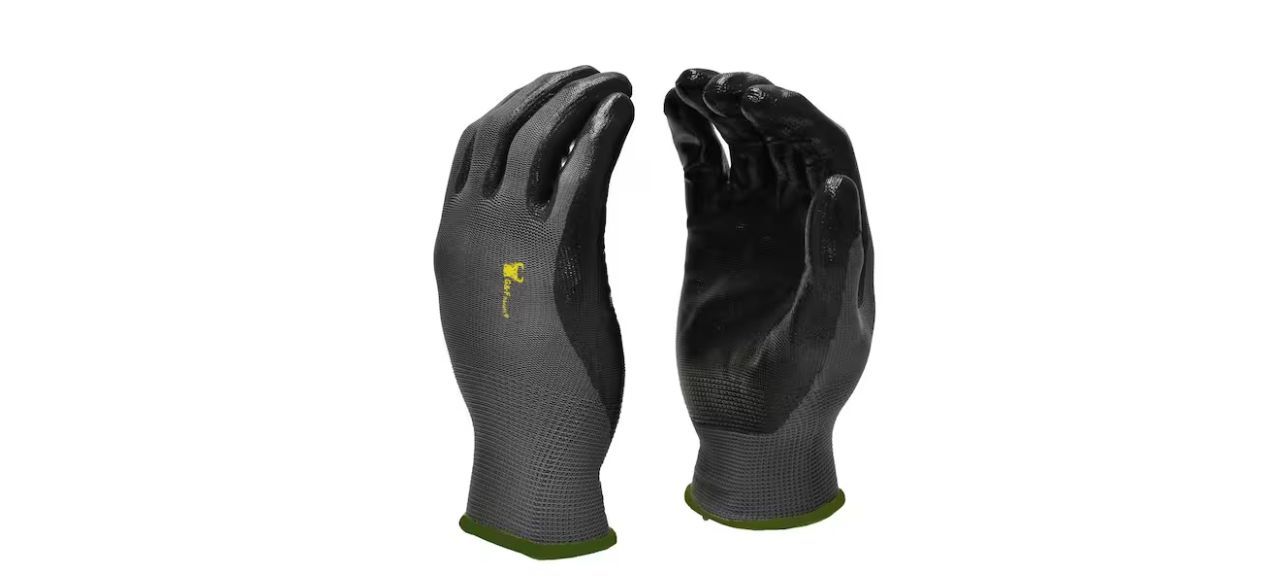 G & F Black Seamless Nitrile Coated Work Gloves
Sold in a pack of 12, these comfortable gloves are lightweight but still durable. The foam nitrile coating helps wearers get a good grip on tools without sacrificing breathability.
Sold by Home Depot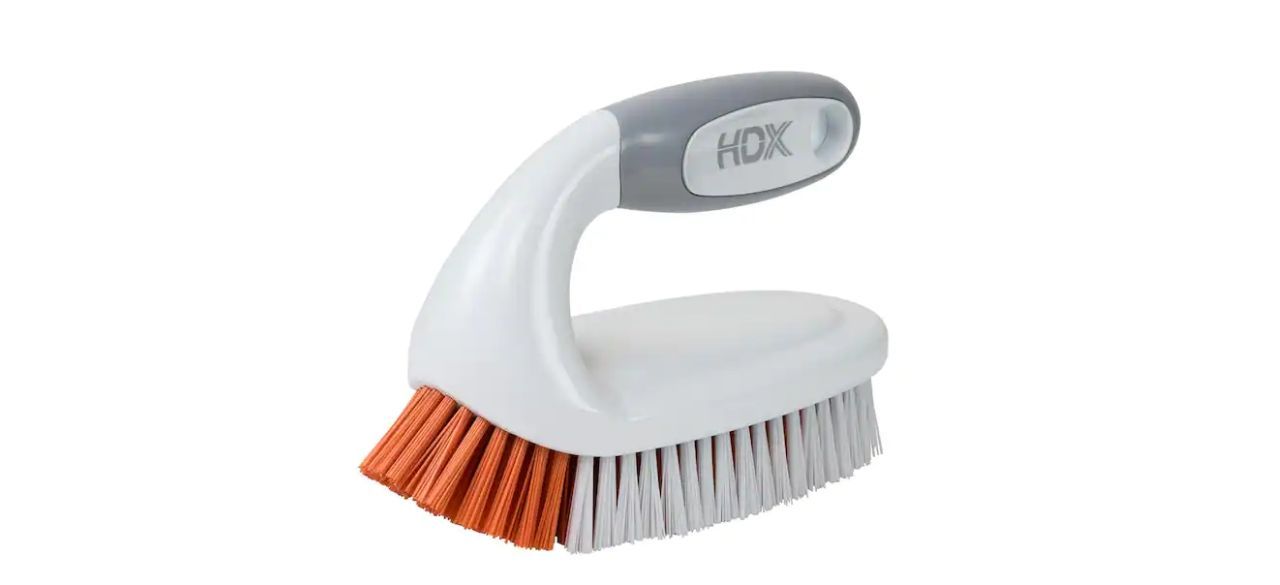 HDX Scrub Brush with Iron Handle
With a sturdy ergonomic handle and stiff fiber bristles, this brush is handy for scrubbing out lawn mower decks. Its extra-long bristles and pointed brush tip help get into the corners, and it can be hung up for easy storage.
Sold by Home Depot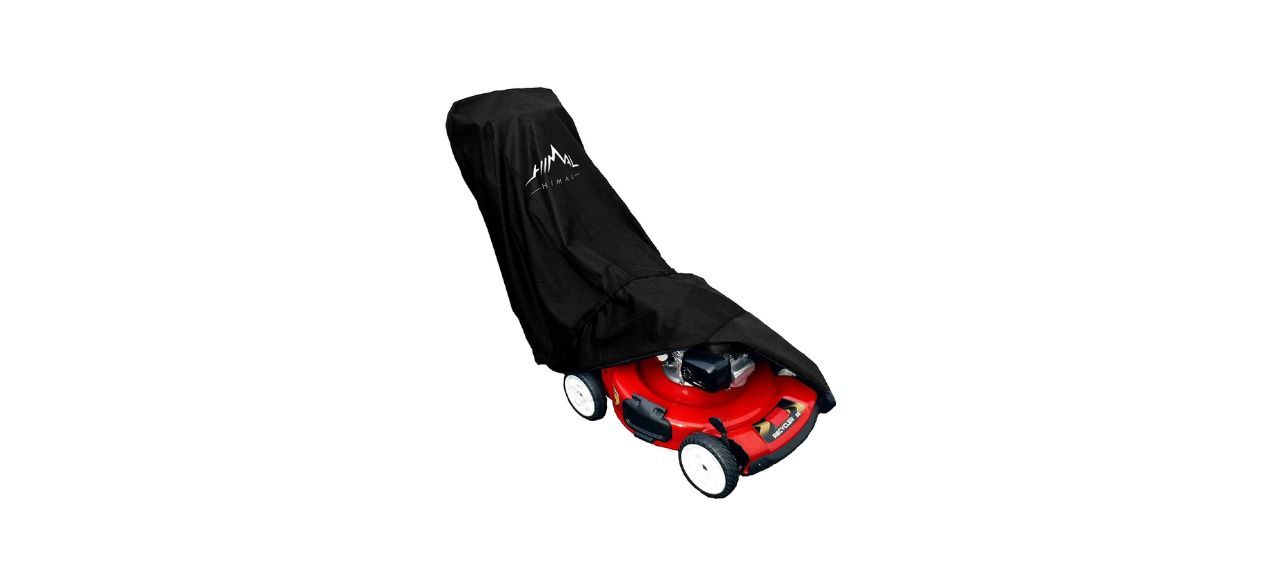 Himal Outdoors Lawn Mower Cover
Even if you store your lawn mower in a garage or shed, a good cover can protect your mower's engine from dirt and dust while it's not in use. This cover protects push and walk-behind mowers with durable waterproof 600D double-stitched Oxford cloth.
Sold by Amazon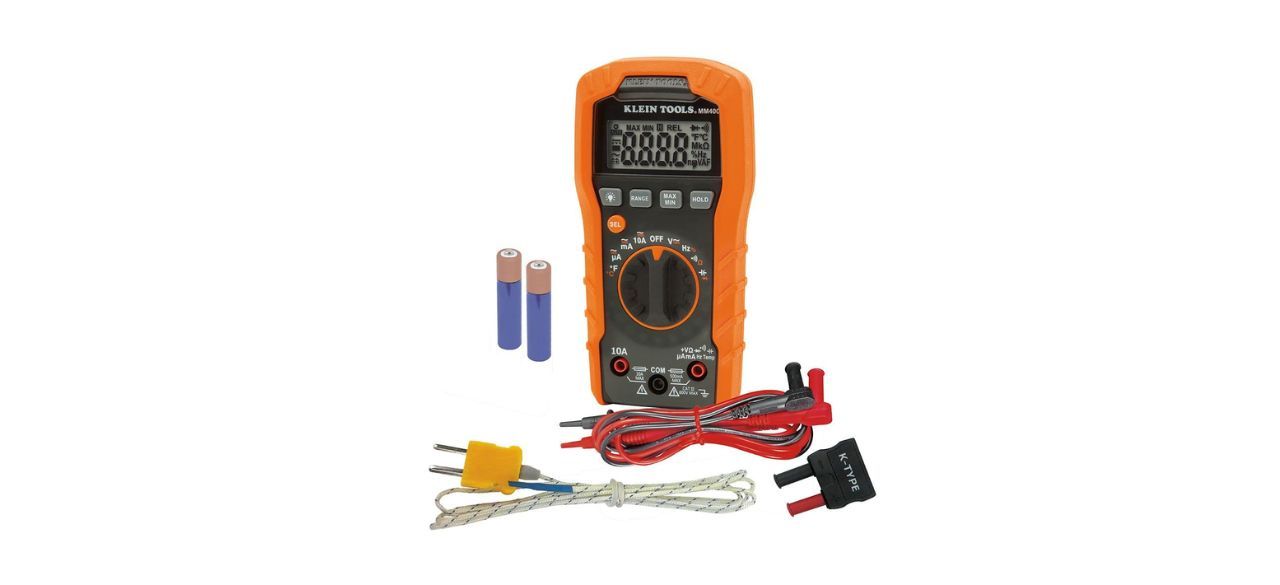 A multimeter can help diagnose electrical problems in your home or appliances, such as a battery-powered lawn mower. This budget-friendly model has a backlit digital display that's easy to read, and its multiple test leads ensure it'll be useful in many applications.
Sold by Amazon and Home Depot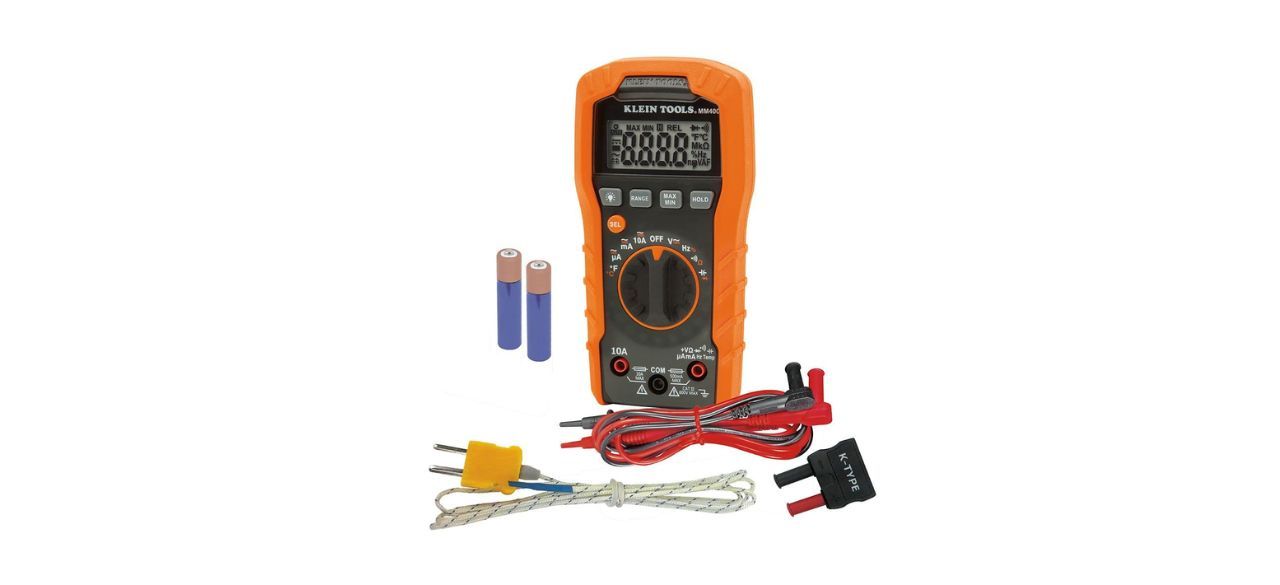 Matrix Concepts M28 Oil Drain Container
The smaller size of this oil drain container makes it just right for changing the oil in lawn mowers. It holds about 6 quarts and measures 4 inches tall.
Sold by Amazon
Want to shop the best products at the best prices? Check out Daily Deals from BestReviews.
Sign up here to receive the BestReviews weekly newsletter for useful advice on new products and noteworthy deals.
Laura Duerr writes for BestReviews. BestReviews has helped millions of consumers simplify their purchasing decisions, saving them time and money.
Copyright 2023 BestReviews, a Nexstar company. All rights reserved.