Best of the Best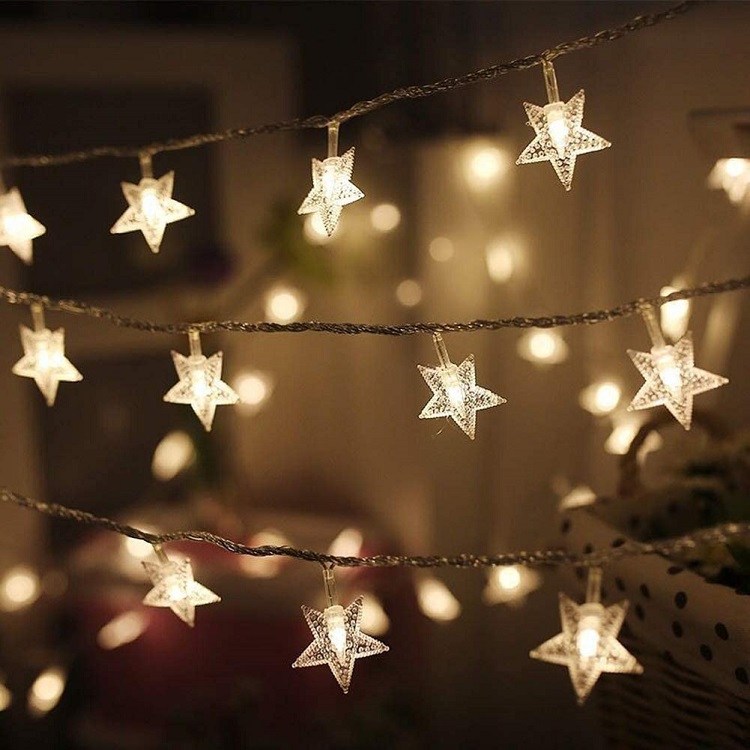 Twinkle Star Christmas Star String Lights
Also Great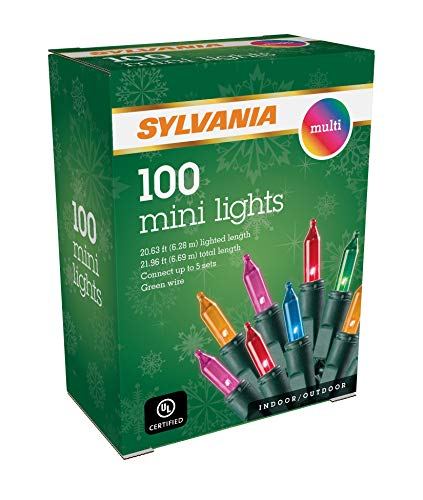 Sylvania Multicolor Mini Christmas Lights
Also Great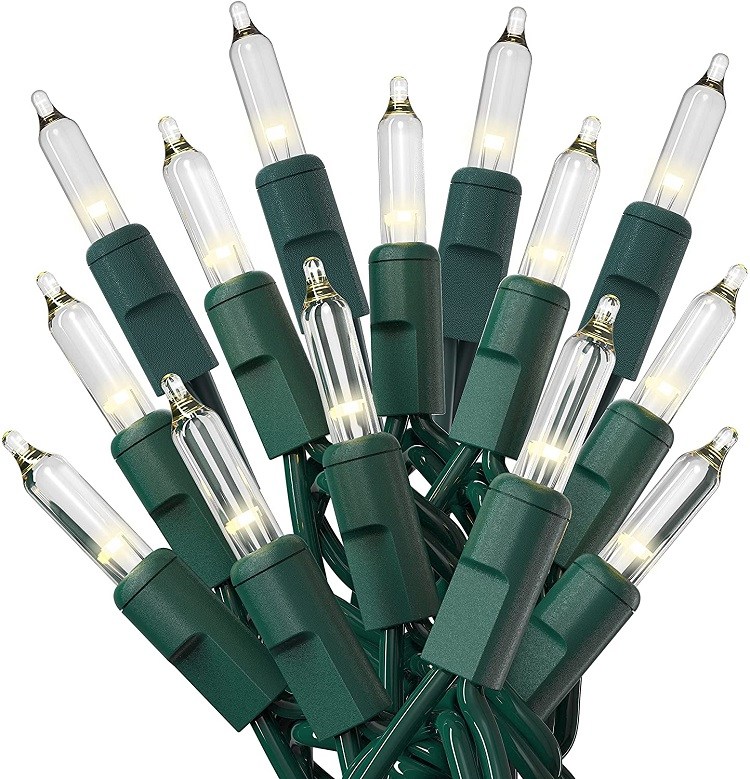 Prextex Clear Christmas Lights
Also Great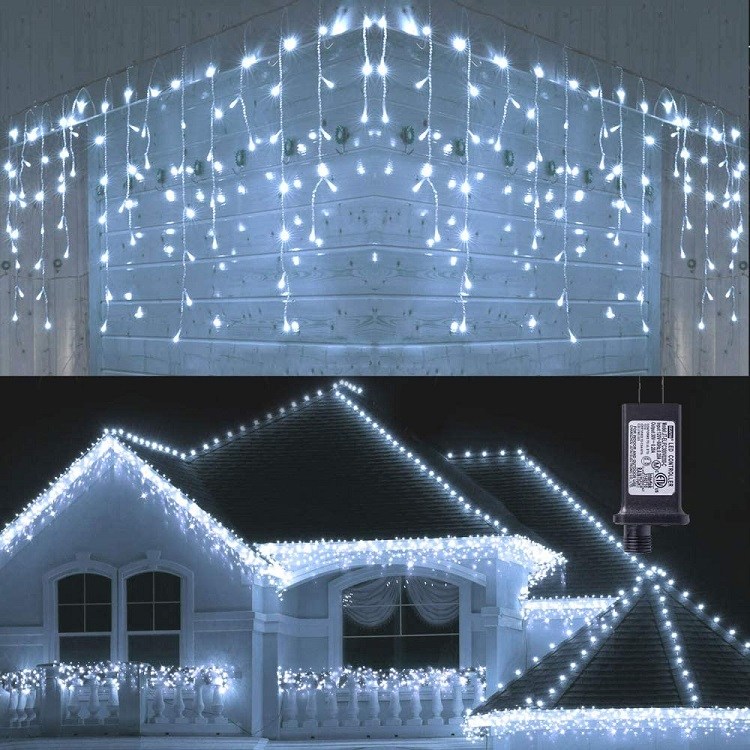 Also Great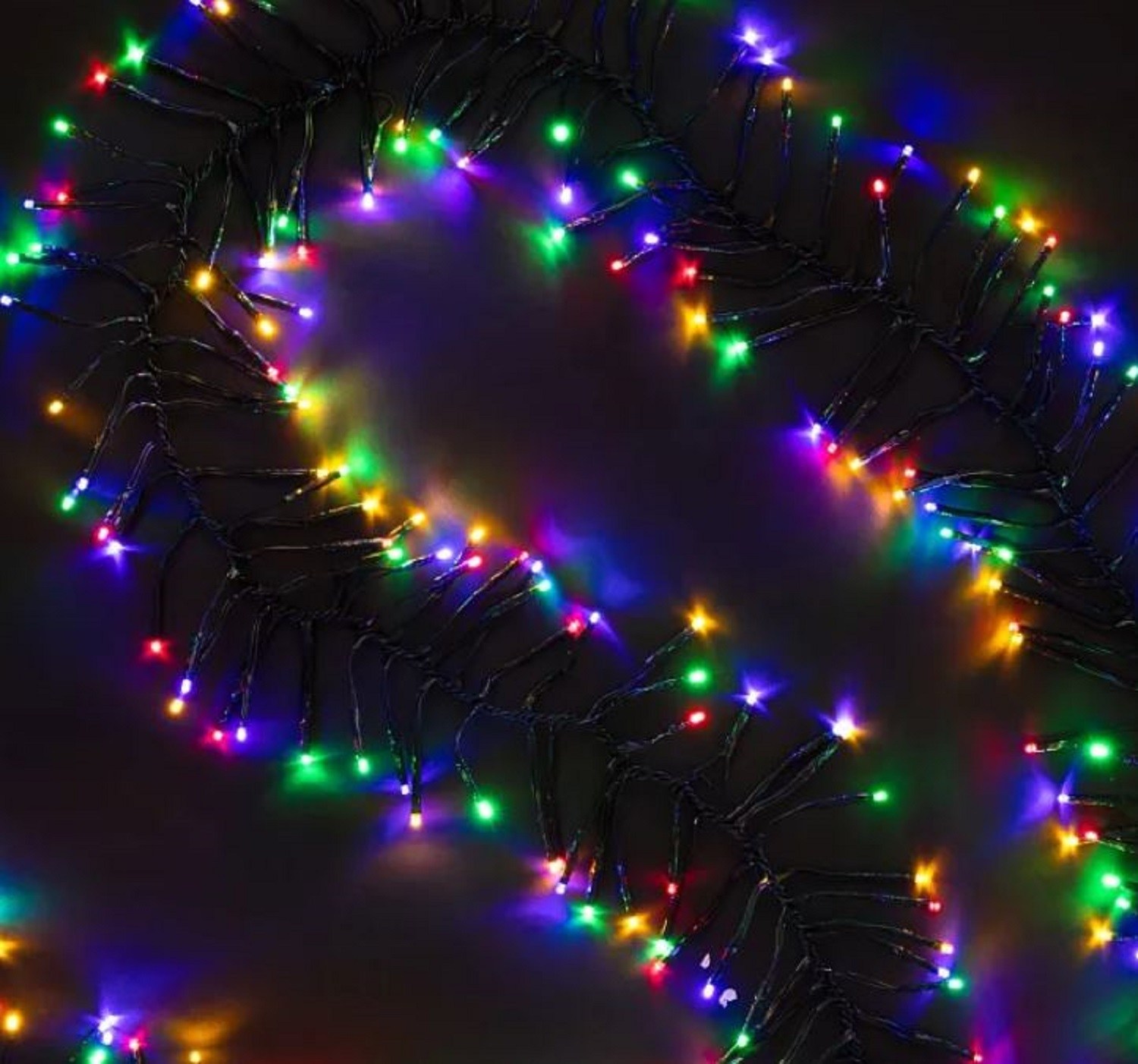 Balsam Hill Cluster Micro LED Light String
Buying guide for

Best Christmas lights

Ah, the twinkle of red, green, and white during the holiday season! Christmas involves lights — lots and lots of lights. When December rolls around, cities and counties decorate their streets. People light up their homes. Sometimes, entire neighborhoods get in on the fun to create a winter wonderland for themselves and passersby.

When it's time for you to purchase new Christmas lights, you want the best you can find. You want beautiful, bright, twinkling lights that will last for years and make your holidays all the merrier. There are multitudes of choices: strands, curtains, projectors, nets. They're available in every color of the rainbow, from simple white to dazzling purple and blue. They blink and twinkle in a variety of ways, and some come with remote controls so you can sit back and enjoy the light show with your feet up.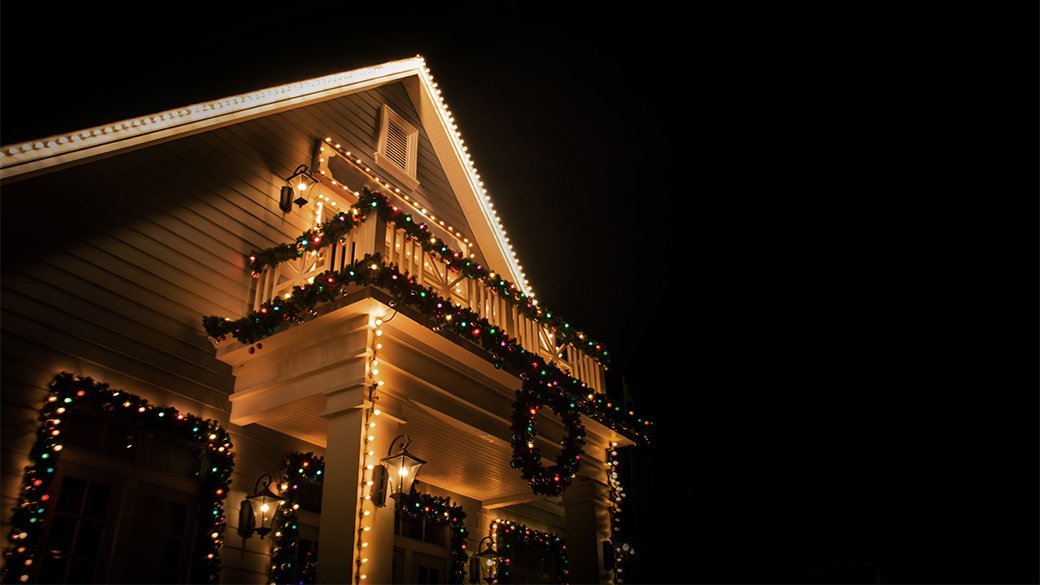 Change the order of the lights each time you put them up to create new displays every year.
Key considerations
Type
One of your most important decisions is what type of lights you want: strands, curtains, nets, or projector lights. Here's a glance at each type.
Strands: Christmas light strands look beautiful when strung along the eaves or window panes of a house when lined precisely along sidewalk borders, and when wrapped around trees, poles, pillars, and bushes. These are some of the more traditional Christmas light applications, and they never fail to please.
Curtains: You can create a hanging curtain illusion using short strands of lights. (These are sometimes referred to as "icicles".) Use them to adorn the side of your house or create freestanding outlines of structures in your yard. (You'd need a framework to hang them on.)
Nets: Christmas light nets have crisscrossing lines (like fishnet) and often have smaller bulbs than curtains or icicles. These grids of light can be easily placed over bushes or trees to create a gorgeous array of twinkles.
Projector lights: Projector lights don't use a multitude of bulbs the way the others do. Instead, you aim your projector at your home with a special filter, and it projects light onto the side of your house. Projectors are easy to use, and you don't have to hang anything — just set up the projector and switch it on. Many people use projectors to display moving snowflakes or twinkling stars, but there are other choices, as well: Santa Clauses, Christmas trees, reindeer. You can buy a projector with colored LED lights or white (or a combination of both).
Expert tip Remember that lights of this nature are not generally designed to remain in use 24/7 for months on end. Beth Allen BestReviews Home Improvement and DIY Expert
LED vs. incandescent bulbs
The two main types of bulbs found in Christmas lights are LED and incandescent. There may be a few others on the market, but they aren't as popular and consequently are becoming harder to find. You may be wondering if the slightly higher cost of LED bulbs is worth it. Let's look at the pros and cons of each.
LED bulbs cost a bit more upfront, but they cost you less in the long run in terms of your electric bill. These bulbs are highly durable, very bright, and long-lasting — they can last as much as 50 times longer than incandescent bulbs. What's more, the bulbs stay cool, so if you're looking for something that doesn't get hot to the touch, LED bulbs are the way to go.
Incandescent bulbs are a lot cheaper to buy than LED bulbs, but they're less energy-efficient, too. If you're buying a string of incandescents, you're likely to find longer strings with a greater number of bulbs than you would in the LED category. One of the greatest drawbacks of incandescents is that they get very hot. Therefore, incandescents pose more of a fire risk than LED bulbs.
Bulb shape
In terms of bulb shape, there are lots of choices, especially if you opt for a string of lights.
Conical 5MM bulbs look like small nubs. They are great for decorating your inside tree or outside shrubbery.
Raspberry G12 bulbs are slightly bigger and are round, like raspberries. They give off a bit more light than conical bulbs and are highly versatile.
Mini M5 lights are like elongated conical bulbs. These have a traditional appearance, and many people still put them on their Christmas trees, though they might not wrap as neatly around branches as some other types.
Strawberry C6 bulbs are slightly larger and look a bit like glowing pine cones. If you want something bigger than the traditional mini light, consider these.
C7 and C9 bulbs look like large strawberries or pine cones. They're beautiful and bright, especially on larger trees and outdoors. These have an old-fashioned look that you might remember from your grandparents' holiday tree.
Expert tip DO NOT hang lights above the first story of a home without a proper ladder and a buddy to spot you. Many injuries happen when people try to hang lights alone. Beth Allen BestReviews Home Improvement and DIY Expert
Features
Waterproof rating
Christmas lights that are intended to be used outside need to be waterproof or water-resistant, at the very least. Although some claim to be waterproof or water-resistant, only the ones with an international "IPXX" code on them have been subjected to certified tests.
The first X in the code tells you the rating for the lights resisting penetration by solid objects such as fingers, pebbles, dirt, and dust. The second X tells you the waterproof rating. The first number is rated from 0 to 6, and the second number is rated from 0 to 9, with 9 being the best.
Color and blinking patterns
You can purchase all-white lights, all-red lights, all-blue lights, and so on. You can purchase lights with two colors or lights with multiple colors. It depends on the aesthetic you prefer.
Christmas lights are also known for blinking, winking, and twinkling. This takes several forms: random twinkling, sequential twinkling, "chasing" lights, and more. Some lights don't blink at all, and some give you the option of activating and even programming a blinking pattern.
If the description mentions a remote control, chances are the product will be programmable. However, you should read the product literature thoroughly to make sure of this.
Remote
Christmas light remotes have fairly limited ranges, usually around 20 to 35 feet. Be careful, though; unless the manufacturer specifies that the remote is wireless, it might be a wired box that you have to connect to the strand. This is rare, but it does happen.
Strand length
If you're buying strands, you certainly know that a longer strand will cover more real estate, whether you're lining the eaves of your house or looping them around your tree or the columns of your porch. The downside to long strands is that they easily become tangled when you put them in storage. Shorter strands don't tangle quite as much.
As mentioned, it's easier to find longer strands of incandescent lights. LED light strands tend to be shorter. That said, you can usually connect shorter strands to make one long strand.
Note: there may be a limit to the number of strands that can be connected. Incandescent bulbs draw more power than LED bulbs, so they'll have stricter limits as to how many strands can be hooked together. You'll probably have to read deep into the product description to find this information, as not all the manufacturers feature it prominently.
Coverage area
When you set out to buy Christmas lights, you'll want to make sure you buy enough. It can be quite disappointing to come up short at the end of a decorating session.
Christmas lights that are projected on the side or front of your house have coverage areas measured in square feet. It's pretty easy to calculate how many you need. Strands are measured in linear feet, but because they can be looped multiple times, you'll have to estimate how much you need. Measuring the circumference of the columns, bushes, and trees can give you a rough idea. The process of determining how many nets or icicles you need is similar.
Expert tip Use Q-shaped hangers when hanging outdoor lights. These provide excellent grab for strands and prevent wires from falling off easily. Beth Allen BestReviews Home Improvement and DIY Expert
Christmas light prices
Inexpensive
The low price range for Christmas lights is from $3 to $10. These will usually be strands of incandescents or short strands of LED mini lights.
Mid-range
Between $10 and $40 is the medium price range where most Christmas lights, strands, and projectors will be found. You'll find a vast array of options, colors, patterns, and bulbs in this range.
Expensive
Over $50 is the high price range where you'll find light projectors with multiple disks for projecting different scenes or lighted signs.
Tips
Do you have a great collection of Christmas lights but no time to hang them? Some companies will put up your lights for a fee. Check with local landscaping companies for pricing estimates.
If you connect too many Christmas lights to one power source, you could blow a fuse. The manufacturer may state a limit as to how many strands you can connect. Often, the limit is three to five, but check the product literature to be sure.
To prevent tangles and wire damage, store strings of lights on an extension cord reel. You can pick these up at the hardware store for a few dollars.
Make sure any extension cord you run outside is heavy-duty and designed for outside use. The package should specify whether your cord can be safely used outside.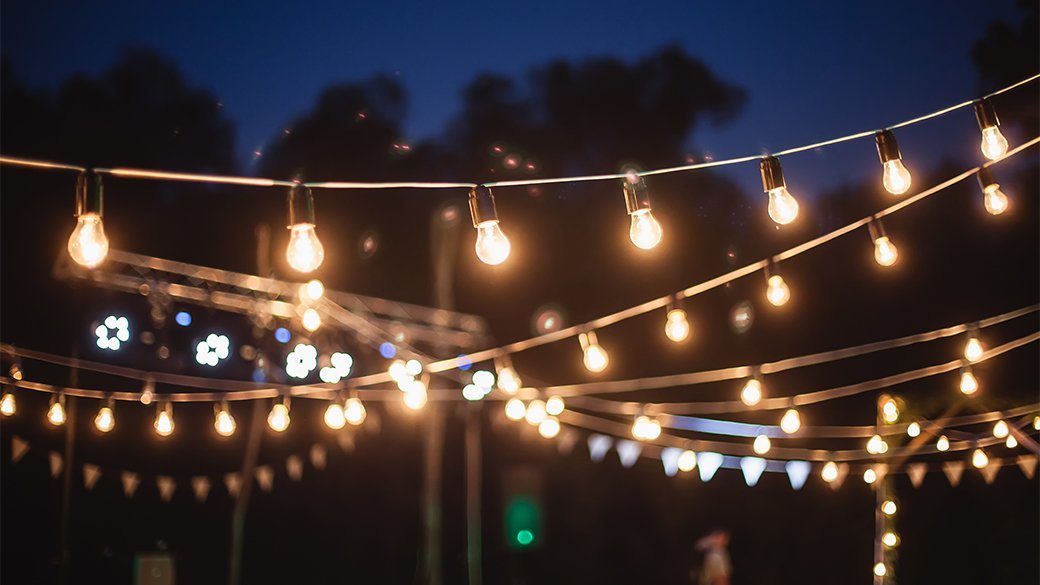 Christmas lights can be strung overhead in evenly spaced rows to create the illusion of a faux ceiling made of lights. Overhead lights can transform an ordinary patio into an outdoor cafe or light up a pergola.
FAQ
Q. Can all Christmas lights be strung together?
A. Usually, they can. Most have standard plugs, so you can connect them to each other. That said, there are some on the market that do not connect. Also, as we've stated, there is a limit as to how many light strands can safely be connected. Check the product literature for this information.
Q. Do Christmas lights come with clips or hangers?
A. Not as a rule. Some packages do, but you'll pay extra for them. Clips and hangers can make installation a lot easier.
Copyright 2023 BestReviews, a Nexstar company. All rights reserved.